The Great Debate: The End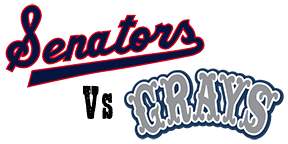 Denny McLain, Moderator
Oh, glory be, the funk's on me. This atomic dog's going to give up the funk... Gosh, I love Parliament.
Oh, are we back on? Thank you, Mr. Wonk, for taking me back to the glory days of my career, such as they were. Playing most of my career in Detroit, I was more of a Motown man, but I was exposed to P-Funk when I was traded to the Senators, and George Clinton's beats really got me shaking my Irish backside. Those were the days, my friends.
I'd like to thank both of you for a spirited but mostly clean debate. You've both made your cases well, as I'm sure our audience will agree.
It is now time for closing statements. BallWonk, representing the Grays, will go first. Please be reminded, fans and friends and odds and ends, that voting will continue for a week after the closing statements. Pretend you're a dead person in Chicago and vote early and often! My friend Fat Tony hails from Chicago, so I'm sure he has some experience with... Why are you shaking your head like that? Did I say something -- Oh. Um, never mind.
Mr. BallWonk, the floor is yours.
BallWonk, Speaking for the Grays
Folks who support the Senators often say to me, "BallWonk, I understand the desire to remember the Negro Leagues, but Senators is part of Washington's baseball heritage."
Sure, in about the same way that Waterloo is part of France's military heritage, or that Mondale/Ferraro is part of the Democratic Party's political heritage.
The Senators are not the beginning and end of our baseball heritage. The Grays, too, are part of that heritage. So let's see what kind of legacy each name offers us.
I give you every pennant and championship trophy the Senators won in seven decades of trying:

Three pennants, one championship, none since 1933
And here is every pennant and championship trophy the Grays won in only
10 years of Washington baseball:

Seven pennants, three championships, all since 1940
Case closed.
Counting league titles, the Grays win 7-3. Counting championships, the Grays win 3-1. Counting World Series success, the Grays win with a .600 record (3-2) versus .333 (1-2) for the Senators. All this despite the Senators having 60 extra years to pad their numbers.
The Senators took 70 whole years to rack up their whopping one championship. Heck, even the Soviet Union able to defeat Nazi Germany, conquer Eastern Europe, and put the first man in orbit in its 70 years. The only group that has ever had as little to show for 70 years of effort was Mexico's old ruling PRI party. Try that on for a motto: "Washington Senators: Less Competent Than Communism, Slightly Better Than Mexico."
Yeah, that's inspiring. What a legacy. What a heritage.
Look at those pennants and trophies again. The Grays moved to Washington and won year in, year out, for a decade. The Senators spent seven decades locked in the cellar, with only three pennants to show for it, and none since 1933.
Look at those pennants and trophies and tell me which name represents success and which represents failure. Tell me which heritage you want to honor. If you prefer losing to winning, that's your right, and if so then Senators is your name.
But if you want a name that connects with a heritage of championship baseball in Washington, then this isn't even close. Grays is not the better choice. It is not the superior choice. Grays is the only choice.
Denny McLain
Thank you, Mr. Wonk. Mr. Fred, your closing argument?
Mediocre Fred, Speaking for the Senators
Thank you, Denny. And thank you, BallWonk, for agreeing to participate in this debate. And thank you to all of you who have come to the Armory to see us live and all those who tuned in at home. I'd like to thank the Academy and my parents and -
Denny McLain
Mr. Fred, if you don't mind...
Mediocre Fred
Sorry, got a little carried away there.
On September 29, the day when it was announced that our long 33-year odyssey without baseball was over, the day when our long-deferred dream came true at last, I attended a celebration with some friends. They were friends to me even though I'd never met most of them, because we shared the common bond of baseball. We repaired to a local bar and knocked back a few (perhaps more than a few) in honor of our team.
We were a diverse group. We were old enough to remember the original Senators, and young enough to have grown up without a home team at all. We were lawters and office workers and delivery drivers. We were from Maryland, Virginia and Washington. We were natives and transplants. We were of a rainbow of races and ethnicities. And we had one thing in common -- we all loved baseball, and we all wanted the name Senators for our team.
Throughout this debate, my opponent has tried to insuinuate that the name Senators is a relic, a name whose appeal is limited to old white guys who are fixated on the failures of the past. Unfortunately, his argument fails the reality test. The reality is that, now as ever, the people want the name we've always known and loved.
No Senators fans left? Tell that to my father, who grew up watching the home team on TV with his grandfather. Tell that to my mother, who went to Griffith Stadium and later DC Stadium/RFK with her father and was a member of the Knothole Gang. Tell that to the fans on the Ballpark Guys message board, the true believers who will form the hard core of support in our town, who overwhelmingly favor Senators for the team's name. Tell that to the Washingtonians, black and white and Hispanic and Asian and everything else, who routinely deliver wide margins of support to Senators in the team-naming polls.
No great Senators other than Walter Johnson? Surely you didn't mean to so denigrate Goose Goslin, Sam Rice, Bucky Harris, Joe Judge, Joe Cronin, Heinie Manush, Early Wynn, Rick Ferrell, Harmon Killebrew, Cecil Travis, Chuck Hinton, Roy Sievers, Frank Howard, and other great and beloved Senators. If you need help with the names, take a look around the Ring of Honor at RFK on Opening Day. There you'll find all those names and more.
And, just in case you might be swayed by more pictures of pretty female senators, I offer you Alaska's Lisa Murkowski: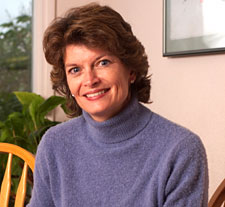 Really, this is a simple question. We want a name that represents our city, a name that is truly Washington's. And on this score, there is no contest. Grays is the name of a team that played some of its games here for a decade. Senators is the name of a team that played all of its games here for 70 years. Which name is truly Washington's? Whose team is this, Washington's or Pittsburgh's?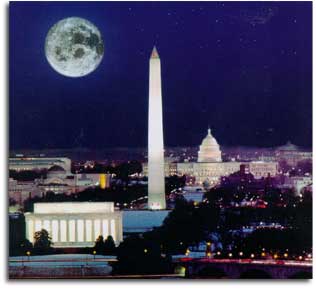 Our city, our team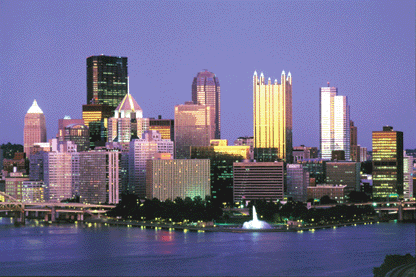 Not our city
Do the Grays have more of a legacy of success than our Senators? Certanly. But if we're going to start throwing away our storied history to honor a short-timer who happened to win a lot, that would make us something akin to -- forgive the rough language, but it must be said -- Yankee fans.
I don't doubt that my opponent, and other Grays supporters, mean well in their suggestion. I laud their call for inclusion. I believe the new team needs to be a team for all Washington.
But I also believe that Washington is a city that is grounded in history. You need look no further than the monuments and national icons that surround us for proof. We respect and honor tradition here. And Senators is our tradition, our heritage. Are we going to let a bunch of guilty white people import a name from out of town and saddle us with a dull, lifeless moniker to ease their embarrassment over the sins of the past?
No, we will not. Instead, we will adopt the name that is -- and has always been -- the people's choice. We will unite around the name that we love, the name that represents Washington, the name that represents our past and will take us forward into the future: Senators.
Let me close with an anecdote. One of our less-famous ballplayers here in Washington was a first baseman by the name of Zeke Bonura. Zeke was a good-hit, no-field sort who played here for a couple seasons before being dealt to the Giants in 1939. The Giants were a presumed contender that year, while the Senators were projected to struggle, and yet Zeke seemed unhappy about the trade. He didn't want to leave. So a puzzled reporter asked him why he didn't seem happy about going to New York. And Zeke, in a turn of phrase that Shakespeare himself might envy, replied: "Now I won't be able to sign my letters 'Senator Henry J. Bonura, Democrat, Louisiana.'"
I ask you, friends: Who are we to argue with the wisdom of Zeke Bonura?
Thank you, God bless you and good night.
Denny McLain
Thank you. That concludes the Senators-Grays Name Debate of 2004. Please remember to cast your ballots between now and next Tuesday on either the Mediocre Fred or BallWonk site.
And, finally, if I could speak to the youth of America for a moment. Kids, here's a message from your Uncle Denny. Don't do drugs. Stay in school. Don't gamble. Don't hang around mobsters. In short, if I've done it, you probably shouldn't try it.
Drive safely, everyone. Good night.
Posted by Fred at November 15, 2004 02:06 AM